Week 39
REALTOR® Safety Demonstration with Rick Barber (Tue. 25 Sep, 2018 9:00 am - 11:00 am)
Join us for a free Self-Defense Lesson from Grand Master Rick Barber.
Grand Master Rick is a 10th degree black belt and has 33 years of martial arts training.
He will go over basic self-defense skills, avoiding bad situations, personal protection items and more.
Refreshments provided. Attendees will have a chance at 2 $75 Visa gift cards!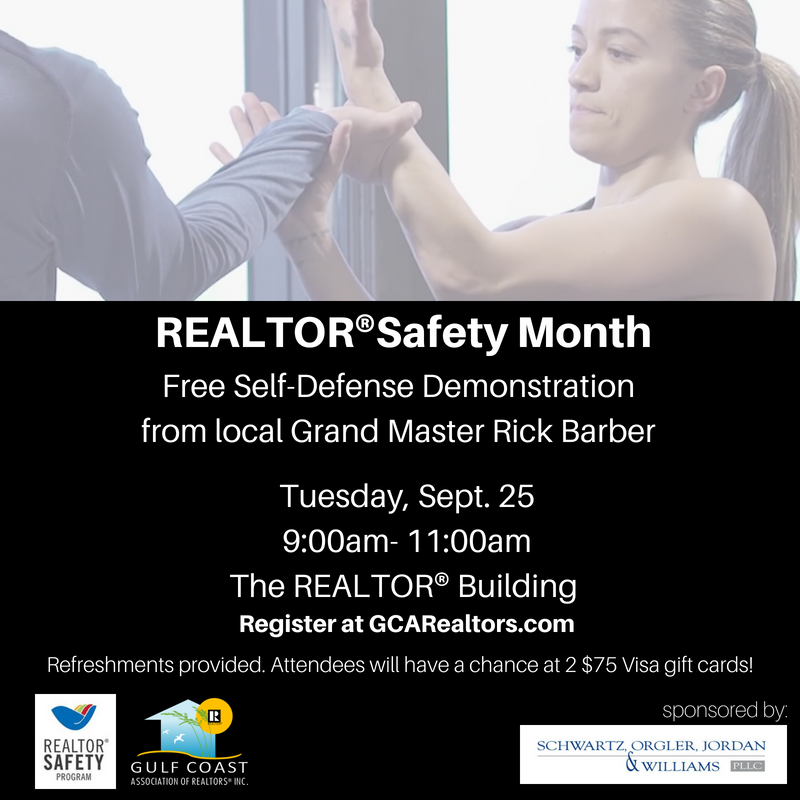 Powered by JCal Pro - the Joomla Calendar