Thursday, October 18, 2018
GRI- Salesperson Post-License (Mon. 15 Oct, 2018 9:00 am - Thu. 18 Oct, 2018 6:00 pm)
Date
Location
 
10/15/18
Gulfport
 
Course Details
Instructor
 
Cynthia Joachim
Member Price
 
$ 295.00
Non-Member Price
 
$ 295.00
Salesperson POST

Monday, October 15- Thursday, October 18, 2018 

9:00 am - 6:00 pm 

Gulf Coast Association of REALTORS 
141 Debuys Rd 
Gulfport, MS 39507 

228-896-3122 

What You Will Learn: Developing your real estate business Agency foundations Property condition disclosure How to prepare a CMA Representing buyers MS License Law and Administrative Rules 


Cancellation/Refund Policy: A minimum number of students is required for any REALTOR® Institute class to make. If the course is cancelled due to lack of interest you will be notified by email and refunded all tuition paid. In order to receive a refund due to a personal conflict, notification must be given in writing a minimum of 5 business days prior to class start and a $25 cancellation fee will be assessed. 

Use of cell phones prohibited: The use of cell phones for any reason is not permitted during classroom instruction. Cell phones are to be put in the OFF position and stored away. Students may not leave the room to make calls except on scheduled breaks.
Breakfast with the Board- Broker Roundtable Table Event (Thu. 18 Oct, 2018 9:15 am - 11:15 am)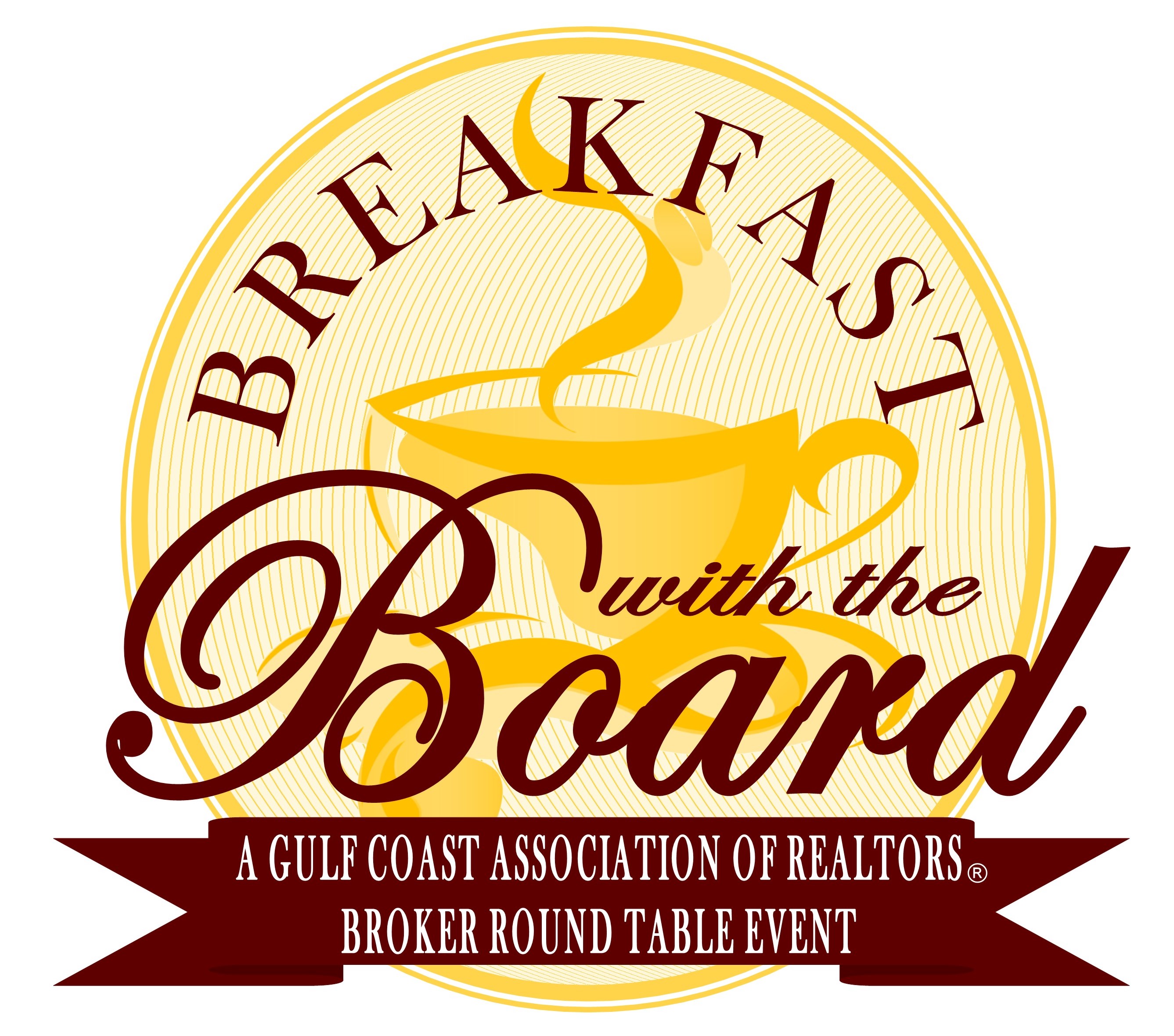 Brokers, 
We're making our way across the Gulf Coast. GCAR continues their Broker Round table tour in the Jackson County area!
Join us for Breakfast with the Board at the Jackson County Chamber of Commerce in Pascagoula. Local political leaders will be present to give an update on the Pascagoula, Moss Point, and Gautier areas and round table discussions will directly follow.
When: Thursday, October 18
Breakfast begins at 9:15am
Meeting will begin promptly at 9:30am.
Where: Jackson County Chamber of Commerce 
720 Krebs Rd Pascagoula MS, 39567
Powered by JCal Pro - the Joomla Calendar