Instructor: Jason Saucier (228)864-7612, This email address is being protected from spambots. You need JavaScript enabled to view it.
Course Date: 11/28/17
Course Time: 9:00 am-11:00 am
MREC CE Credits: 2 hours
No cost to attend. $25 No Show fee applies!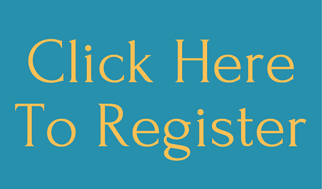 Course Overview and Description:
Federal and state regulations pertaining to site development within jurisdictional wetlands and other jurisdictional waterbodies can have a significant impact on the future use and value of a property. Even previously developed properties can still possess jurisdiction areas, and are subject to these regulations. That is why it is important that buyers and sellers be well informed as to the implications of these regulations.
This course will provide real estate professionals with an overview of the state and federal regulations pertaining to wetlands and also provide useful information on resources available to the real estate professional and ways of guiding a client through the sometimes complicated process of determining if a property might possess jurisdictional areas. This course is presented in an interactive manner to stimulate discussion and questions by students. Case examples will be presented by the instructor to demonstrate real world scenarios that can be applied by the student to their business.
Course Objectives:
-Provide an overview of Clean Water Act Section 404 and Rivers and Harbors Act Section 10 regulations, the limits of jurisdiction, and the potential implications of these regulations on future land use and development of a property.
-Provide an overview of wetland types occurring along the Gulf Coast.
-Provide an introduction to the US Army Corps of Engineers standardized wetland identification methods that must be used by wetland professionals.
-Demonstrate wetland identification techniques during a field exercise at a local wetland site.
Skills Learned:
-Students will learn the definitions of jurisdictional wetlands and Waters of the US based on recent court rulings to help guide buyers in making well-informed decisions prior to purchase of a property, and to assist sellers in proper disclosure of site conditions in relation to potential onsite wetlands and other jurisdictional waters.
-Students will learn how to utilize online resources to provide clients with useful information on the potential presence of wetlands and other jurisdictional waterbodies on a property.
-Students will learn about the types of wetlands occurring on the Gulf Coast and basic ways of visually identifying these wetlands.
Presented by: