Week 30
Code of Ethics with MRI (Tue. 24 Jul, 2018 9:00 am - 1:00 pm)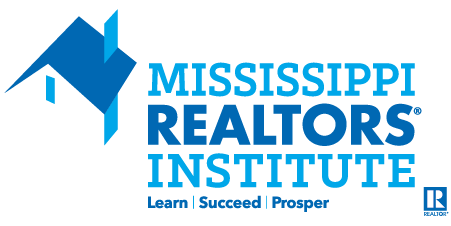 Event Start/End Date:

7/24/2018

 - 

7/24/2018

Event Time:

9:00 AM

 - 

1:00 PM

Address:

141 Debuys Road, Suite A

City:

Gulfport

State:

MS

Zip:

39507

Instructor:

Cynthia Joachim

Member Price:
$ 

25.00

Non-Member Price:

$ 

50.00

Class Sponsor:

MS REALTORS Institute

Contact Name:

Shannon Humphrey

Contact Phone Number:

6019325241

Contact Email:

This email address is being protected from spambots. You need JavaScript enabled to view it.

CE Hours:

Core: 0.0 GRI: 0.0 Elective: 4.00

Online Registration Cutoff Date:
7/24/2018 12:00:00 AM
Maximum Number of Attendees:

75
Rapid Fire Risk Management for Brokers (Tue. 24 Jul, 2018 2:00 pm - 6:00 pm)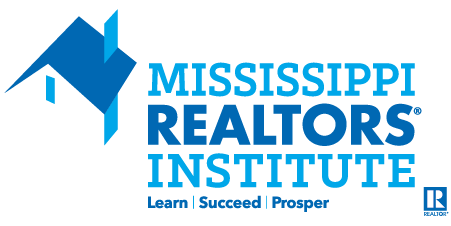 Date
Location
Hours
07/24/18
Gulfport
2
Course Details
Instructor
 
Lisa Hollister
Member Price
 
$ 0.00
Non-Member Price
 
$ 0.00
Rapid Fire Risk Management for Brokers

DATE: Tuesday, July 24, 2018
TIME: 2:00pm - 4:00pm

LOCATION: Gulf Coast Association of REALTORS Building
                141 DeBuys Road in Gulfport

INSTRUCTOR: Lisa Hollister

Some things that will be covered in the course:
Data Security and Cybercrime
Social Media Policies
Fair Housing Act Compliance
Agent Supervision and Sales Meetings
Independent Contractor Agreements
Photo Copyrights
REALTOR® Safety
New MREC Rules for Teams and Advertising
...And MORE!
Risk Management for Agents (Tue. 24 Jul, 2018 2:00 pm - 6:00 pm)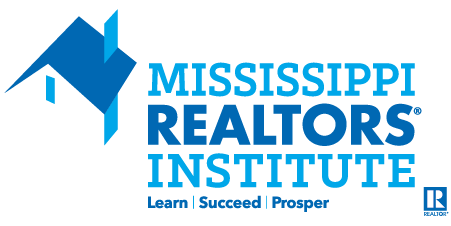 Event Start/End Date:

7/24/2018

 - 

7/24/2018

Event Time:

2:00 PM - 6:00 PM

Address:

141 Debuys Road, Suite A

City:

Gulfport

State:

MS

Zip:

39507

Instructor:

Cynthia Joachim

Member Price:
$ 

25.00

Non-Member Price:

$ 

50.00

Class Sponsor:

MS REALTORS Institute

Contact Name:

Shannon Humphrey

Contact Phone Number:

6019325241

Contact Email:

This email address is being protected from spambots. You need JavaScript enabled to view it.

CE Hours:

Core: 0.0 GRI: 0.0 Elective: 4.00

Online Registration Cutoff Date:
7/24/2018 12:00:00 AM
Maximum Number of Attendees:

75
Agency, License, & Contract Law Concepts, Forms, and Disclosures (Wed. 25 Jul, 2018 9:00 am - 6:00 pm)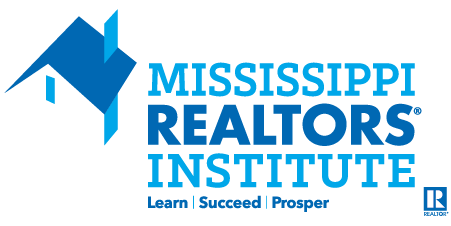 Date
Location
Hours
07/25/18
Gulfport
8
Course Details
Instructor
 
Cynthia Joachim
Member Price
 
$ 25.00
Non-Member Price
 
$ 50.00
Agency, License & Contract Law Concepts, Forms & Disclosures

July 25, 2018

9:00 a.m. to 6 p.m.

Agency Law: 9:00 a.m. to 1:00 p.m.
License Law: 2:00 p.m. to 4:00 p.m.
Contract Law: 4:00 p.m. to 6 p.m.

Gulf Coast Association of REALTORS®
141 Debuys Rd.
Gulfport, MS 39507

601-932-5241

Instructor: Cynthia Joachim

What You Will Learn:
Agency relationships
Required disclosures
MS License Law and Administrative Rules
Proper completion and execution of MREC-promulgated and MAR standard forms
This course is approved for 8 hours of required law (4 hours of agency law, 2 hours of license law, and 2 hours of contract law).

Course Attendance Requirement:

In order to receive CE credit, you must attend all hours of class instruction. If you miss more than 15 minutes from any of the classes, you will not earn CE credit for that class or those classes. Missed time must be made up.

Cancellation/Refund Policy:

A minimum number of students are required for any REALTOR® Institute class to make. If the course is cancelled, you will be notified by email. Refunds are not available after class has started.

Use of Cell Phones Prohibited:

The use of cell phones for any reason is not permitted during classroom instruction. Cell phones are to be put in the OFF position and stored away. Students may not leave the room to make calls except on scheduled breaks.
Powered by JCal Pro - the Joomla Calendar